Food Industry
Food processing systems: automated surface smoothing for components
Cast, milled and turned machine components for food production have rough surfaces and sharp, unhoned edges. This not only leaves products prone to food residues and micro-organisms as well as contamination by small fragments from unstable component edges, but also results in high levels of component wear and therefore shorter service life. Efficient mechanical surface processing eliminates these problems.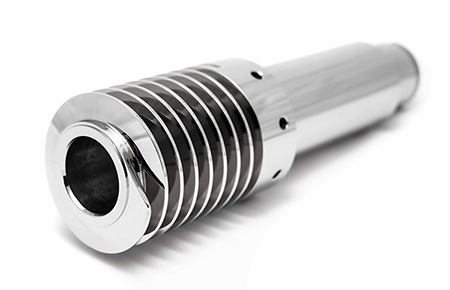 EXTRUDER SCREWS
Extruder screws with smooth surfaces and stable edges guarantee effective product movement without the risk of contamination due to sticky build-ups or from small fragments of machine components.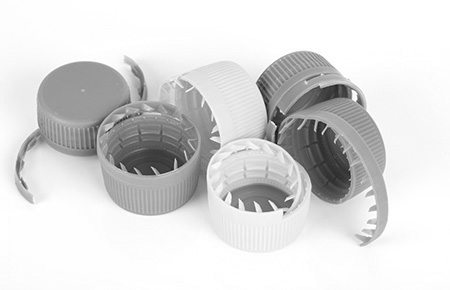 FORMING TOOLS
In the production of packaging materials such as screw caps, it is important that the mould has a very smooth, polished surface so that the finished item can be easily released from the mould. Caps that stick to a rough mould change shape when released, increasing the reject rate. Surface smoothing also boosts output quantity.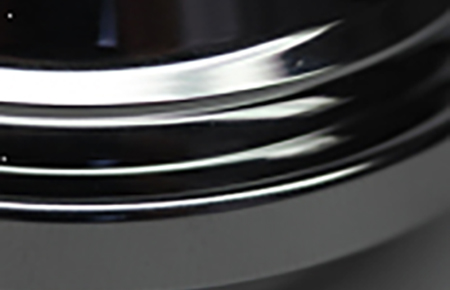 SEAMING ROLLS
Depending on their function, seaming rolls can subject to high friction wear – for example when they are used for can seaming. Regular re-polishing can extend their service life and keep processing results consistent. Reducing the surface friction minimises the force and lubrication required.