MEDICAL DEVICES AND PHARMACEUTICAL INDUSTRY
Consistency and cost-efficiency you can rely on
With 25 years of experience in mass finishing, OTEC is proud to provide custom processes for the unique requirements of the medical and pharmaceutical industries.Our well-established machine designs ensure rapid, cost-efficient surface processing in consistently high quality. Be it deburring, grinding, smoothing or polishing, OTEC delivers precision surface processing for workpieces of different sizes, weights and materials.
OTEC MACHINE FEATURES
---
Process reliability
Reproducibility
Stable, high-quality processes
Machine processing
Custom processes and suitable machine designs
IMPLANTS
Knee joints, hip joints, dental implants, bone plates and bone screws
Homogeneous, smooth implant surfaces are essential for securing an accurate fit and extending lifespan. OTEC machines remove material evenly when grinding and polishing to ensure that implants can be inserted and disinfected easily.
To fit securely, the implant edges must be burr-free but not rounded. OTEC machines process complex surface geometries and hard-to-reach areas.
OTEC's defined processes and suitable machine designs ensure our mass finishing machines can perform custom surface processing.
BENEFITS OF OTEC MACHINES
---
Smoothing without compromising geometries or rounding edges
Rapid machine processing
Consistent quality thanks to machine surface processing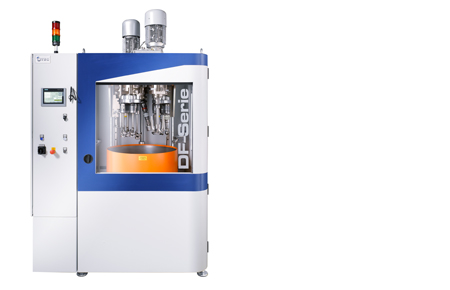 DRAG FINISHING MACHINES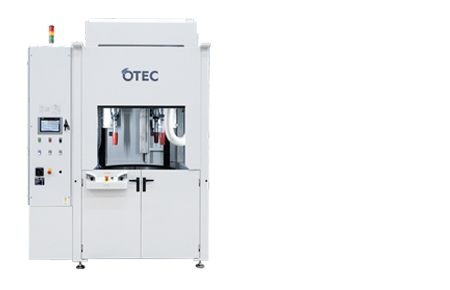 STREAM FINISHING MACHINES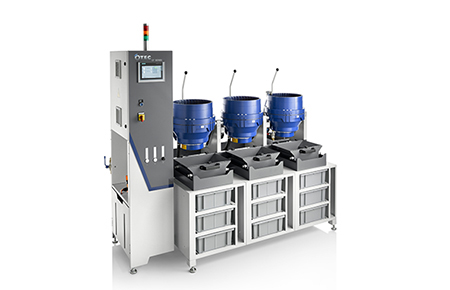 DISC FINISHING MACHINES

MEDICAL INSTRUMENTS AND TOOLS
Scissors, handles, drills, clamps, endoscopes and turned and milled parts
Medical instruments and tools must have sharp, burr-free edges to prevent bone-cell damage and to stop metal residues from entering wounds. At the same time, the surface must be smooth enough to ensure no tissue or blood adheres to it.
OTEC's processing machines ensure consistent surface quality. They can carry out custom processing using methods matched specifically to the workpiece. They smooth surfaces and remove burrs without creating noticeably rounded edges.
OTEC MACHINES CAN
---
Remove burrs and maintain sharp edges
Ensure homogeneous, smooth surfaces using machine processing
Reduce manual processing to a minimum
Provide process reliability and reproducibility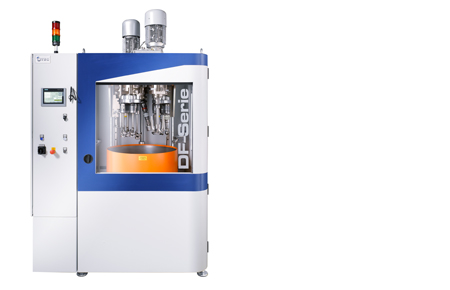 DRAG FINISHING MACHINES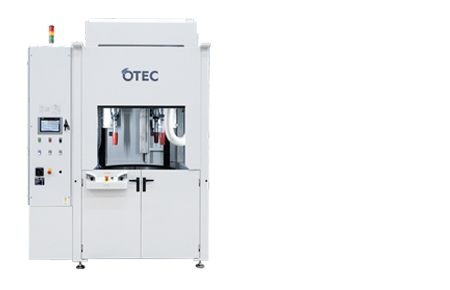 STREAM FINISHING MACHINES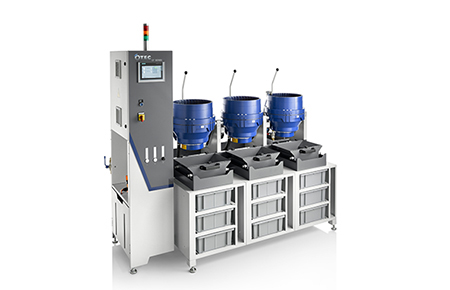 DISC FINISHING MACHINES

HEARING AIDS | HEARING PROTECTION
Earmoulds and in-ear headphones
Earmoulds are manufactured using additive or cutting processes which result in rough surfaces. During smoothing, the shape must be maintained in order to ensure an accurate and comfortable fit.
Surface processing with OTEC's disc finishing machines enables mechanised pre-grinding, fine grinding and polishing. Manual pre- or post-processing is minimised, greatly reducing per-unit production costs.
BENEFITS OF OTEC MACHINES
---
Gentle, repeatable surface processing
Smoothing processes preserve the size and shape
Machine processing ensures repeatable results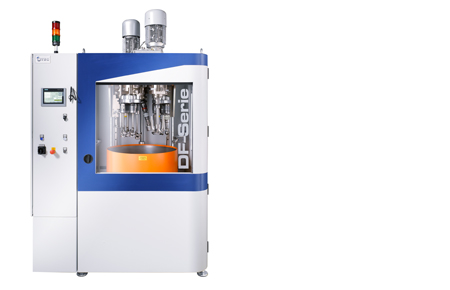 DRAG FINISHING MACHINES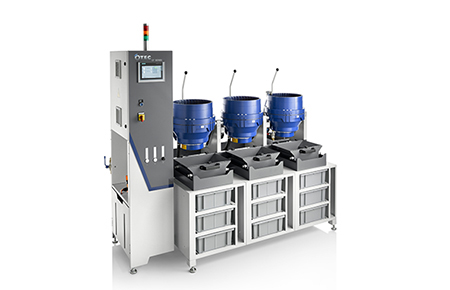 DISC FINISHING MACHINES MASS PRODUCTION
The CF-Series for mass production of up to 200 units per process container.