DISC FINISHING MACHINES
Processing is carried out in an open drum (the process container) with a base plate in the form of a turntable or disc. The work pieces, together with a suitable polishing or grinding granulate, are set in motion by the rotation of the disc to create a toroidal stream inside the stationary drum. The contact between the work pieces and the medium generates a very intense finishing effect which is up to 20 times more efficient than can be achieved with systems such as conventional vibrators. Only we at OTEC have the relevant know-how to finish very fine work pieces (< 0.4 mm) using our zero-gap drum system. This makes these models especially suitable for the deburring, edge rounding and polishing of delicate and intricate work pieces.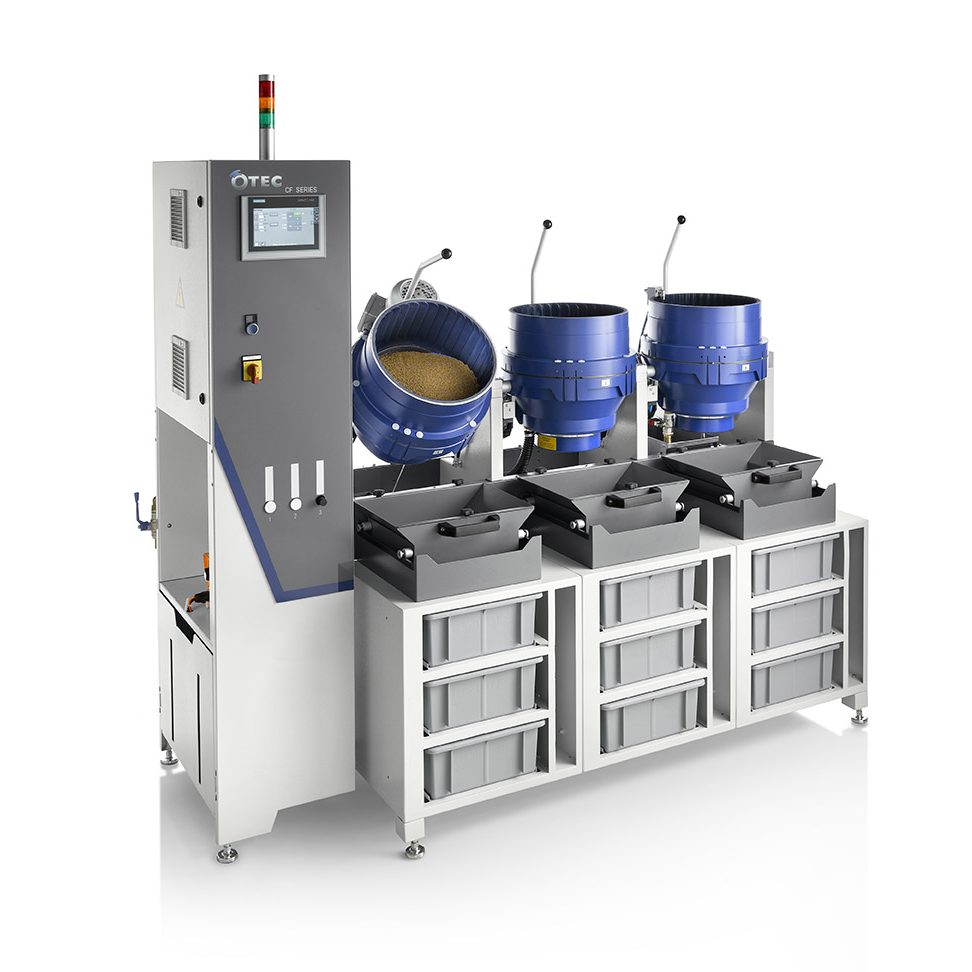 CF STANDARD SERIES
CF disc finishing systems with Siemens touch panel for setting and storing all main process parameters.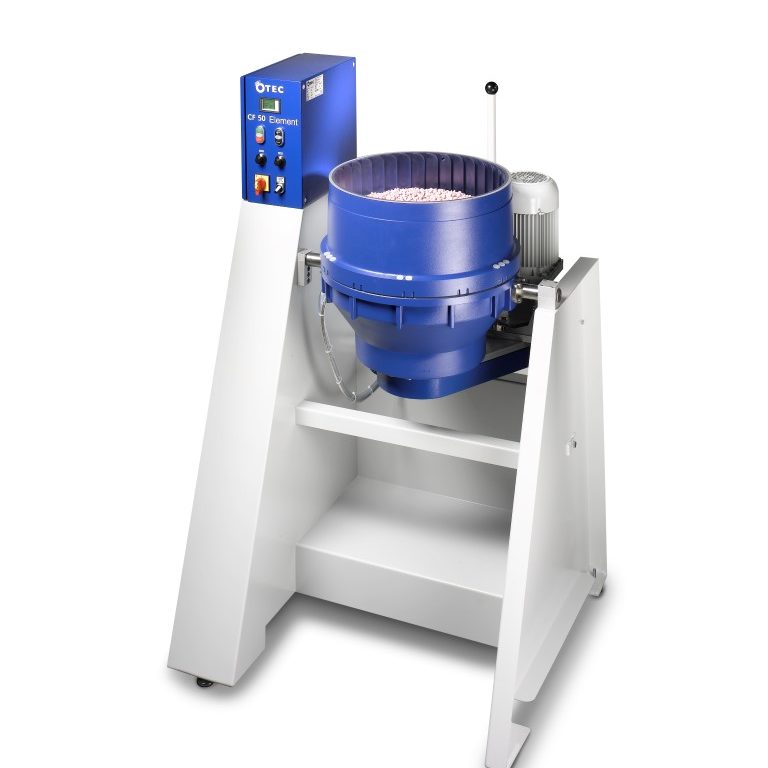 CF ELEMENT SERIES
The CF Element series makes the proven CF disc finishing technology available at an unbeatable price. The cost-effective solution for wet and dry finishing.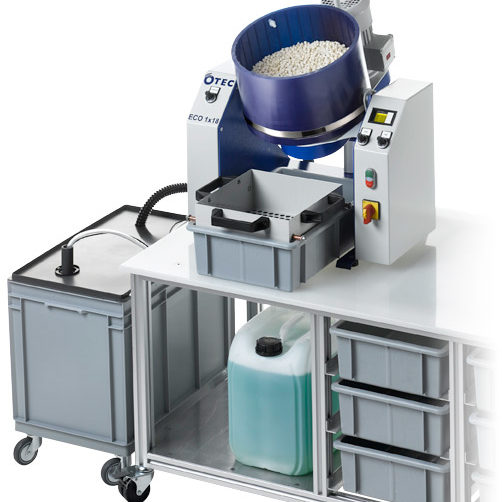 ECO/EF SERIES
Highly versatile version for a wide range of different surface finishing applications – from deburring to polishing.