OTEC's stream finishing machines can be used for a range of applications and industries but they offer unique advantages for the toolmaking industry, particularly for edge rounding on carbide tools. Edge rounding or honing carbide tools is a common process that helps extend tool life and improves PVD coating adhesion. Rounding and smoothing the cutting edges of a carbide tool minimizes the risk of microbreakage and also significantly increases mechanical stability.
Many companies have one process for all of their edge rounding needs, which doesn't always provide the optimal results for all tools. Since professional, high-quality edge rounding depends on a host of factors including application area, material and geometry, using the same process for every tool provides inconsistent and less than optimal results. OTEC's stream finishing machines allow you to develop custom processes tailored to each tool and then easily automate them.
In order to develop the best edge rounding process, it's important to consider each tool and what it will be used for and under what production conditions. Each type of tool has its own specifications. In order to guarantee reliable, repeatable, high-quality and cost effective results, a custom process is necessary. As an added bonus, OTEC's stream finishing machines also allow you to automate these custom processes.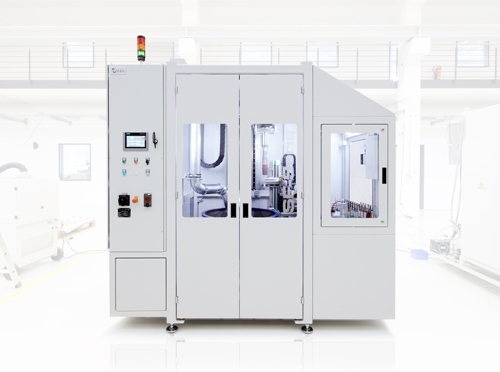 The OTEC SF-1-ILS stream finishing machine is a flexible automated processing solution that you can quickly and reliably tailor to each tool. It allows for automatic retooling for different diameters, with a short process time and high output. With OTEC's stream finishing machines, heavy, homogenous rounding is attainable and generous immersion depth helps guarantee uniform processing.
Contact us today and we can develop a custom process for your needs.