Repeatable precision drag finishing is key to producing quality coins and OTEC's drag finishing machines provide repeatable precision surface processing at two quality-related points in the process of turning metal into money.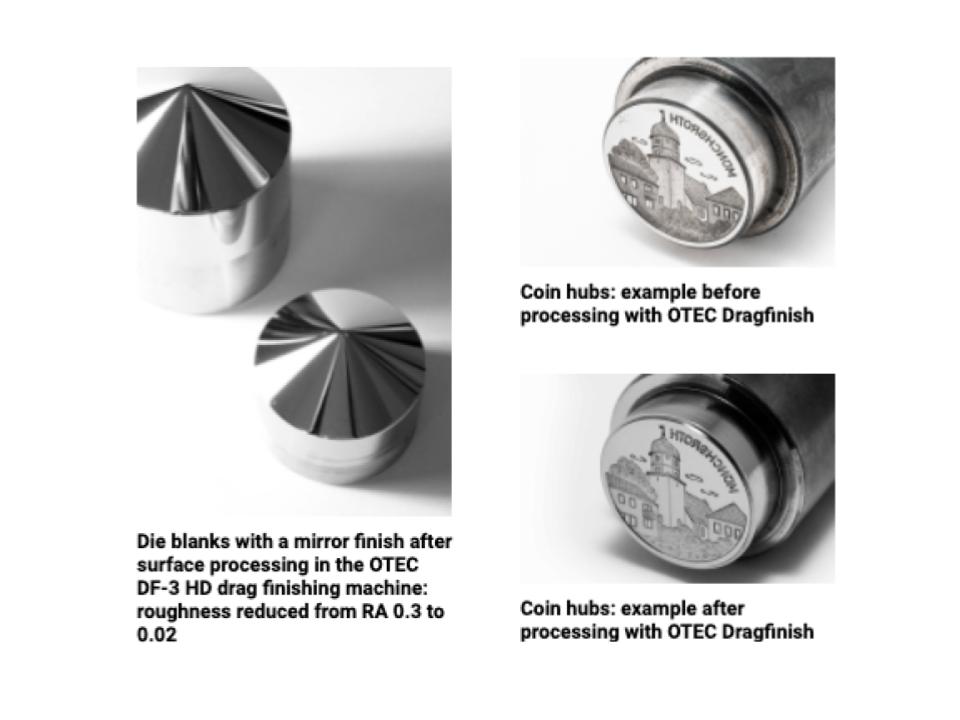 Certain parts of the coin production process are frequently done manually, which can be time-consuming and also leads to inconsistent quality since the quality of the finish varies depending on the person working on it. OTEC's drag finishing machines provide a reliable and cost-effective alternative to manual processing. 
OTEC's DF-3 HD drag finishing machine for wet and dry processing can smooth 12 dies at once in a wet process, then dry and polish them. The advantages of using OTEC's drag finishing machines to mechanically process engraved hubs are obvious: every hub is exactly the same quality, and lasts longer. Evenly smoothed surfaces reduce friction and wear. The end result is flawlessly minted coins. Our customers use our DF drag finishing machines to polish the hub before the minting process, too, because manually polishing each individual workpiece is time-consuming, costly and unreliable.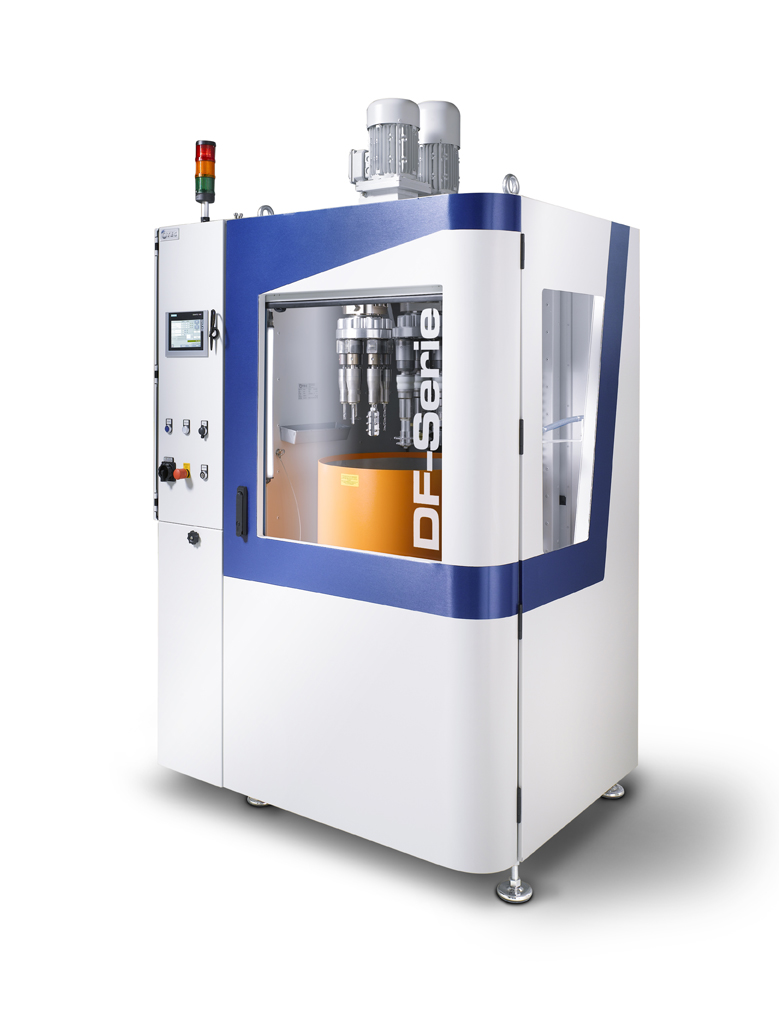 Contact us today and we can provide a comprehensive and customized processing plan for your needs.